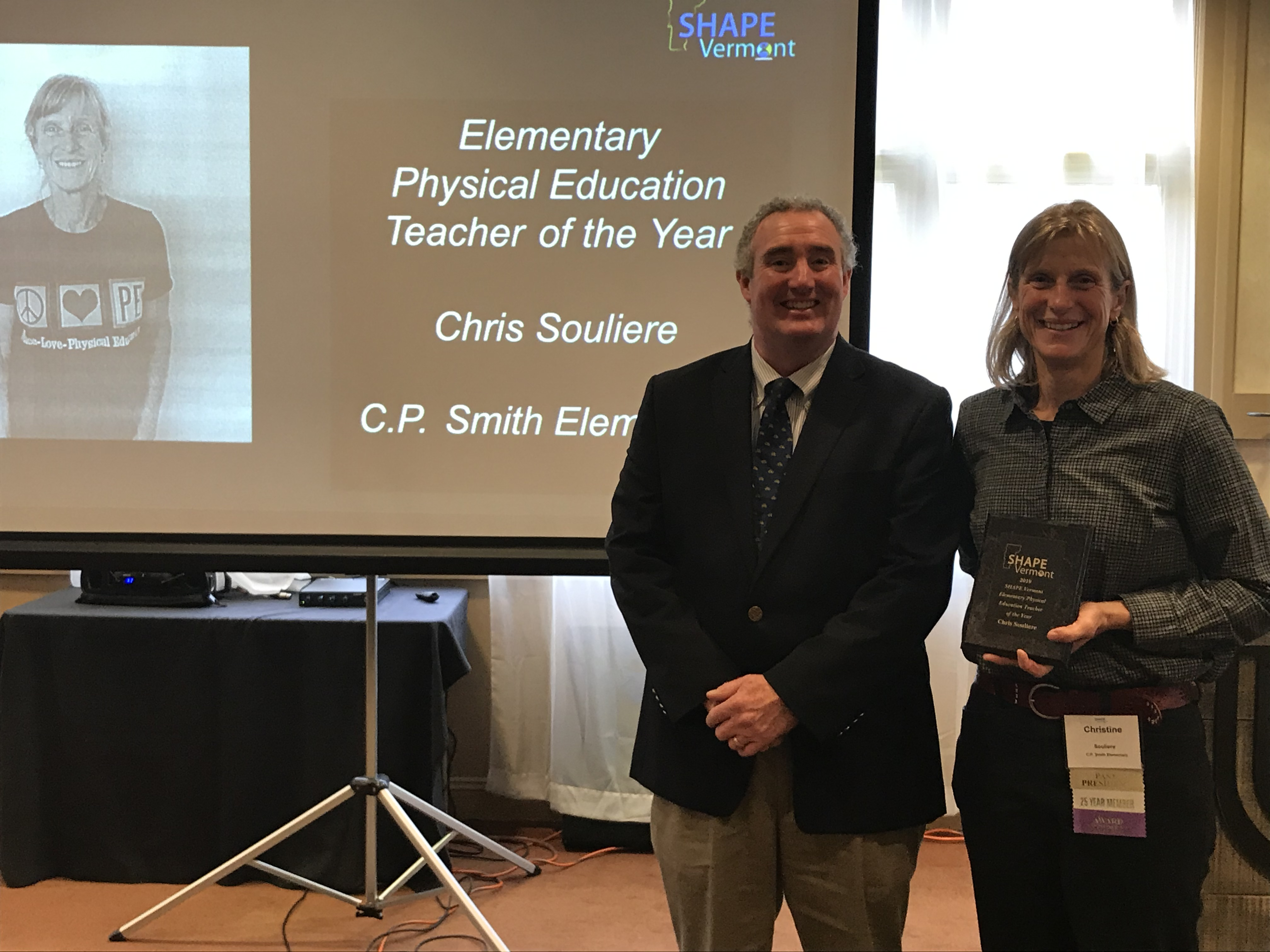 Congratulations Ms. Chris Souliere, Physical Education Teacher at CP Smith!
The Society of Health and Physical Education Teachers of Vermont (SHAPE VT) has named Ms. Souliere Elementary Physical Education Teacher of the Year!
Ms. Souliere was honored with the award at SHAPE Vermont's annual conference on October 25th at Killington. Principal Len Phalen nominated Ms. Souliere for the award, praising her commitment to working with all students.
"The enjoyment that her students experience in their physical education classes provides a high degree of motivation for them to fully and joyfully engage. This high level of student engagement also helps support good mental health, sportsmanship, the development of a positive outlook, interpersonal skills and problem solving ability in our students." -Principal Phalen
Ms. Souliere addressed the conference, thanked those who have contributed to her success and was presented with this prestigious award.
Congratulations Ms. Souliere!